Socks, 4 MODELS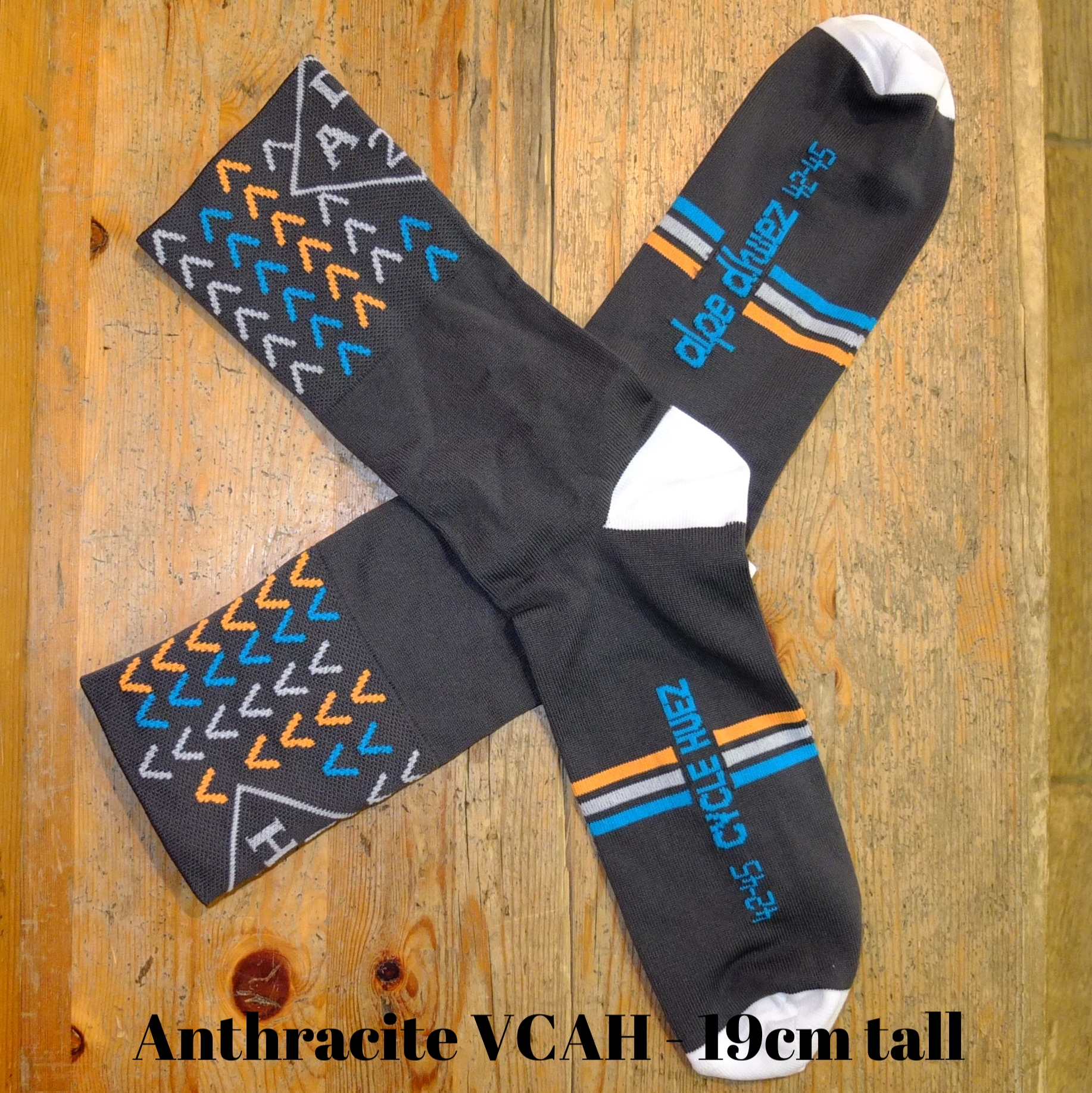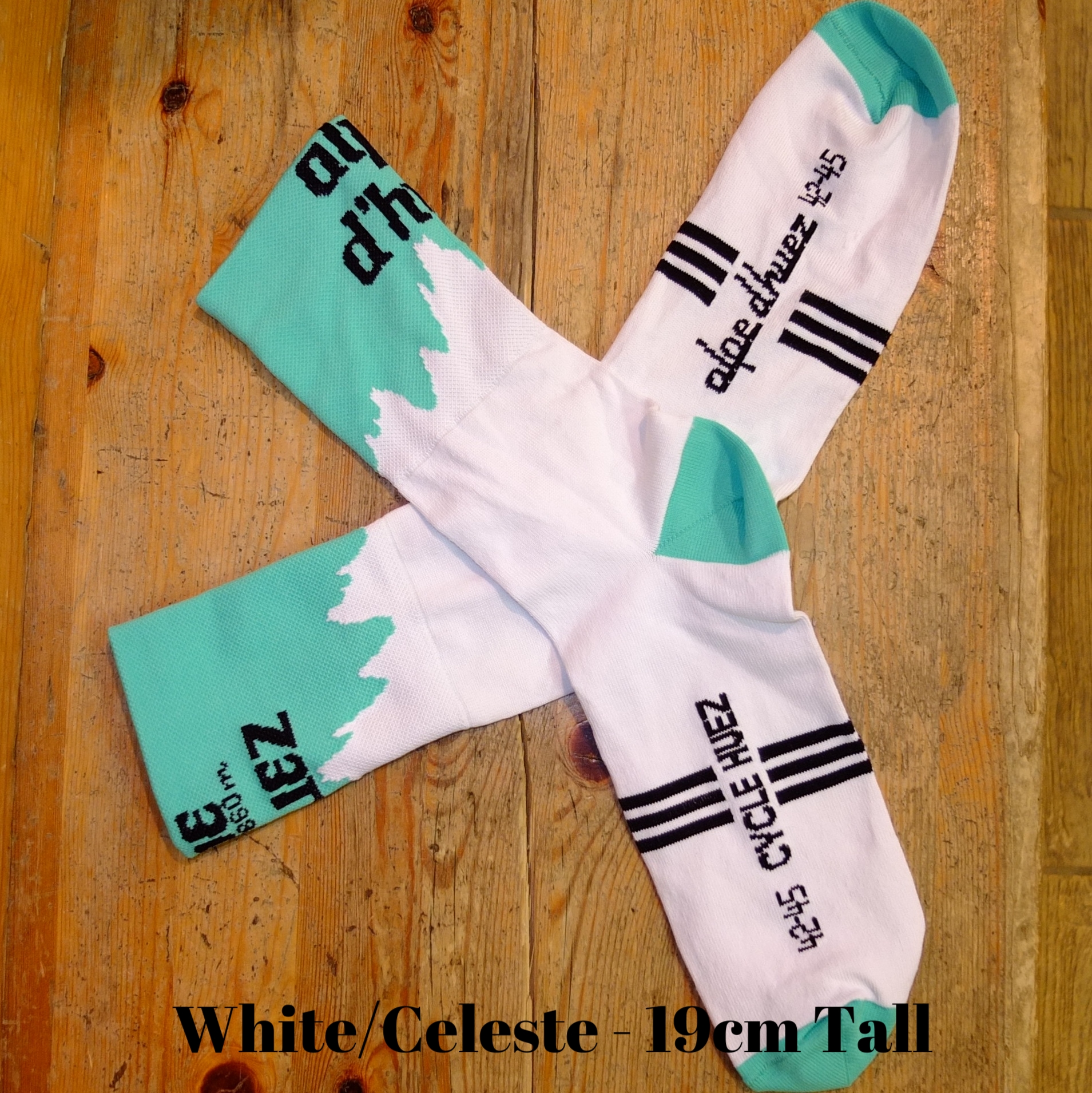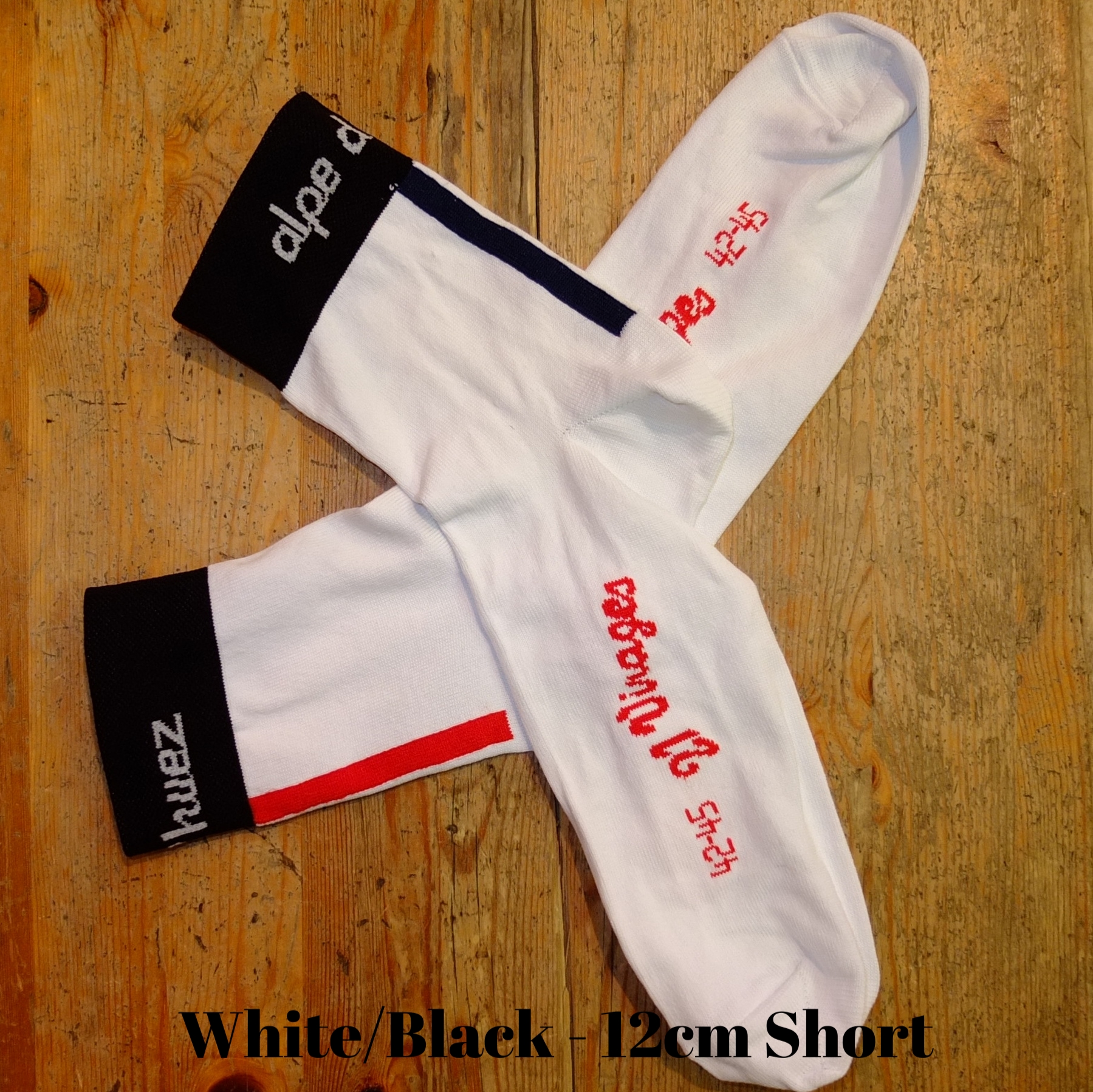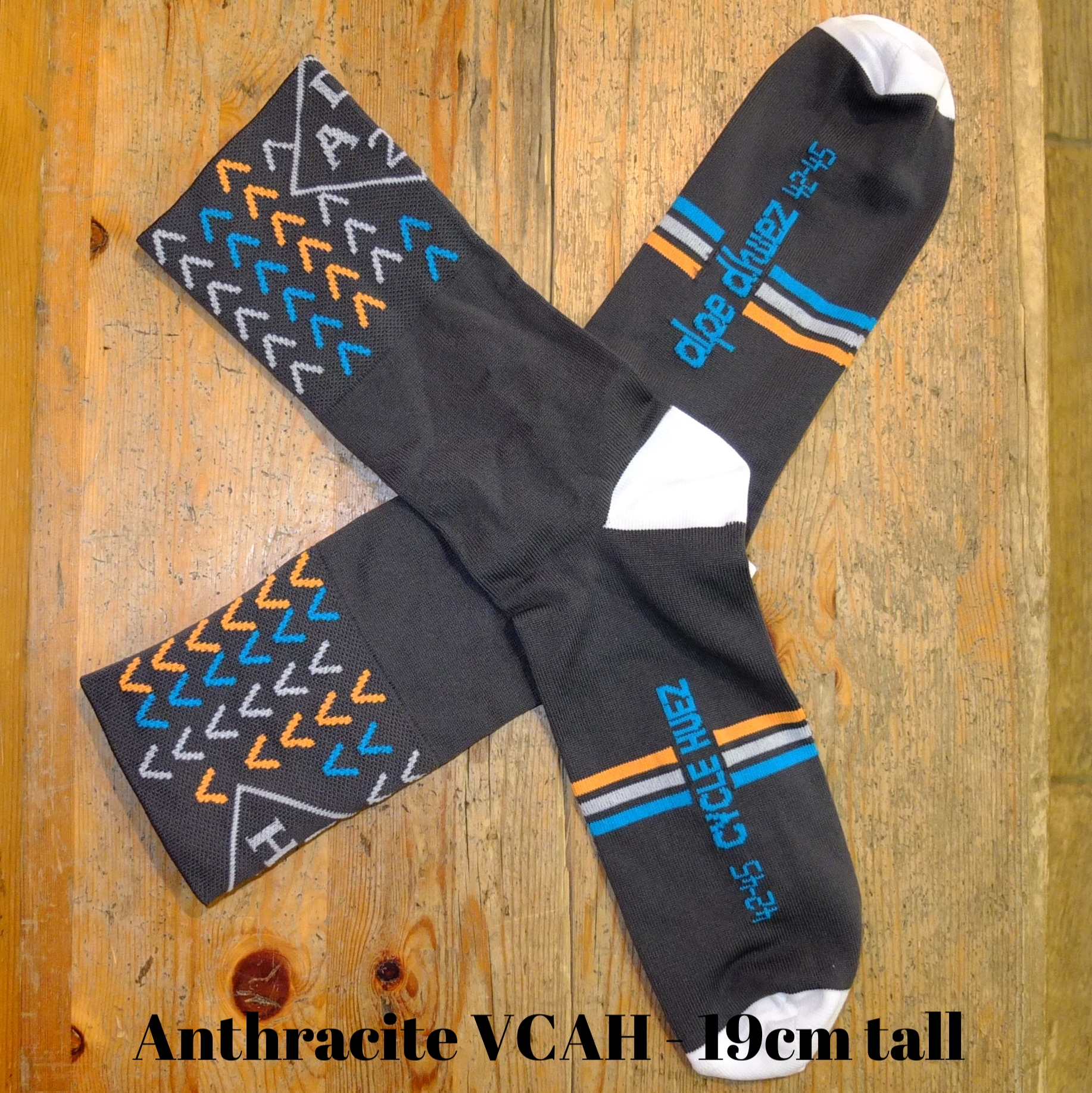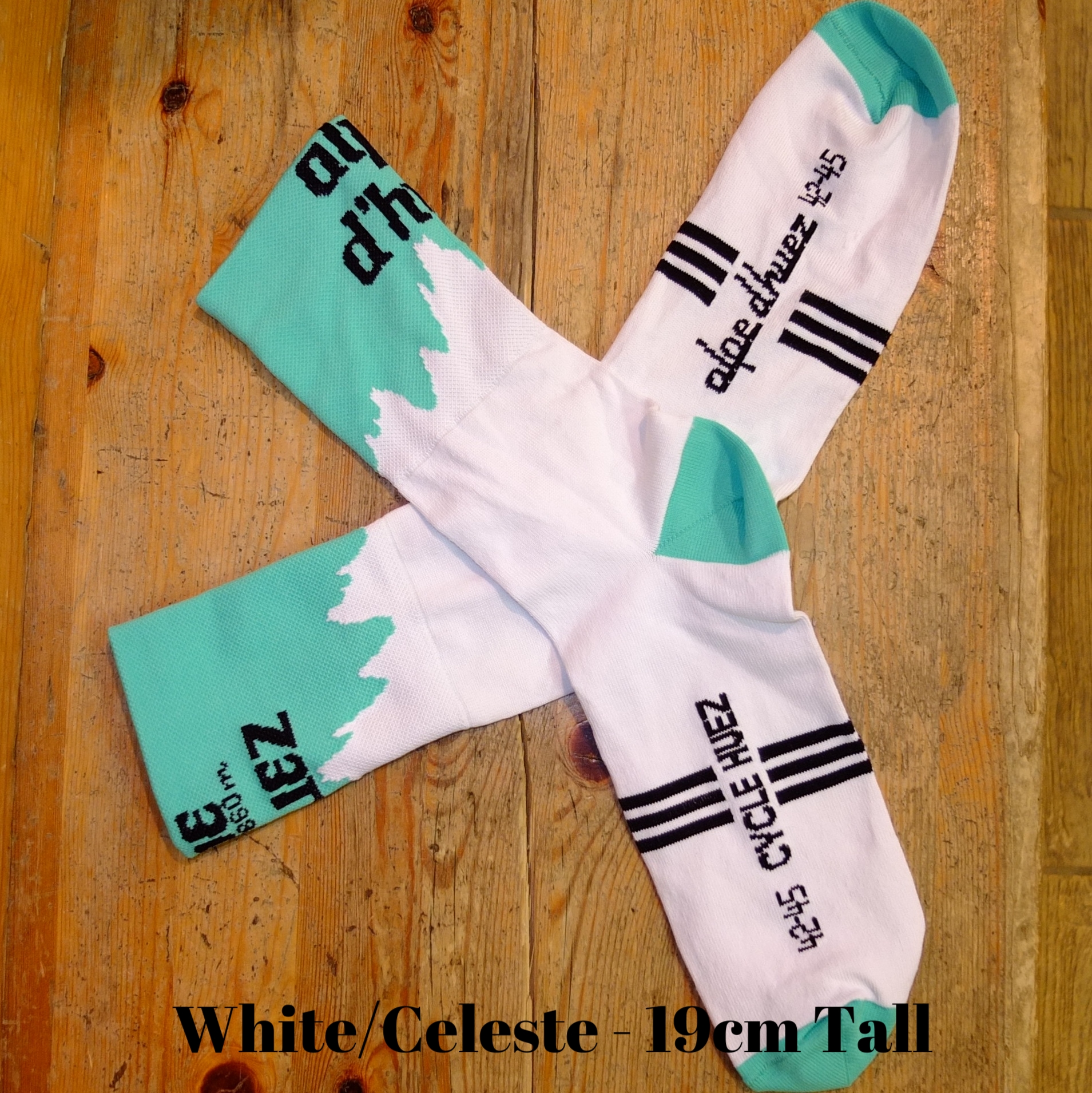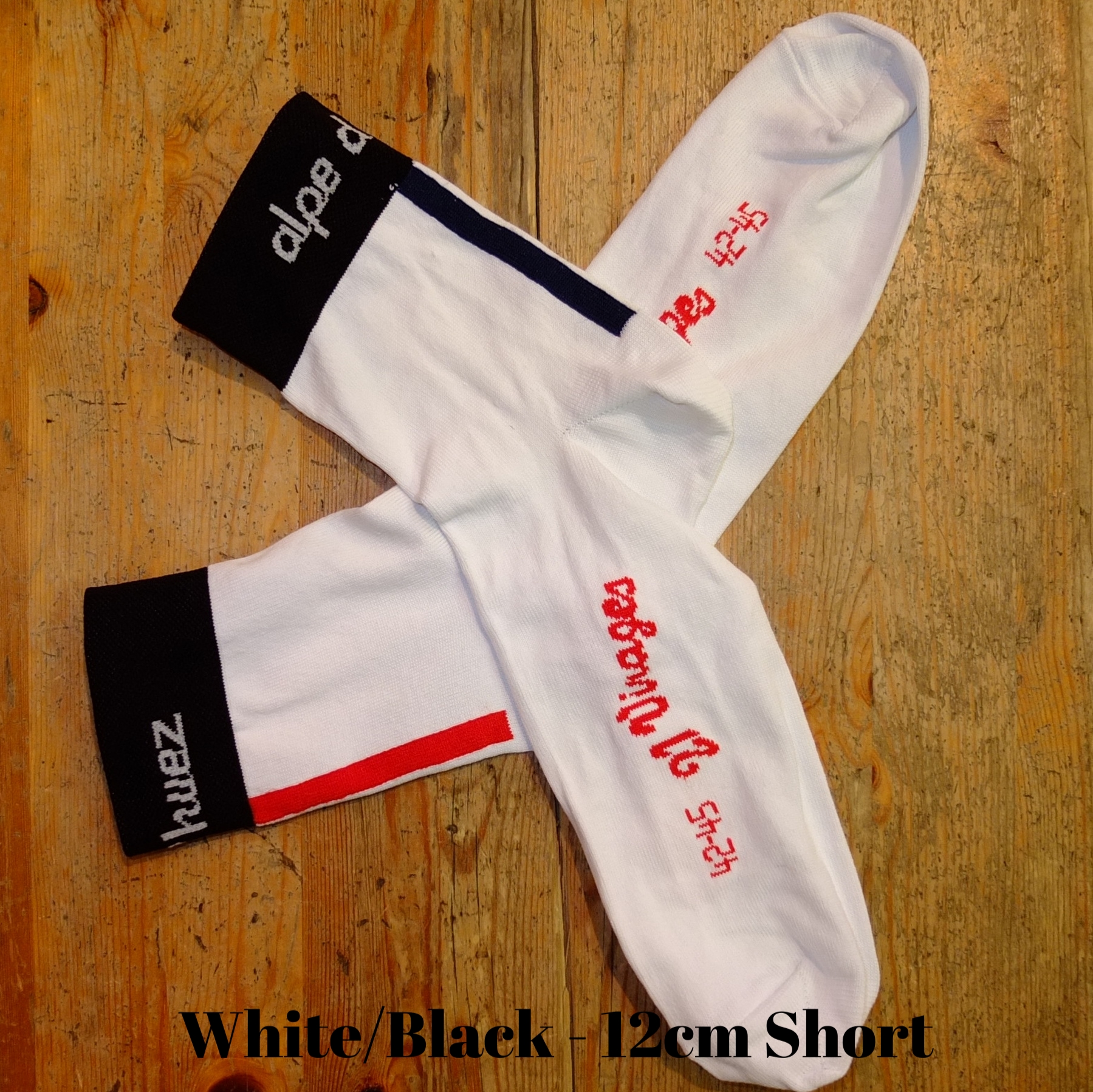 Socks, 4 MODELS
Made in Italy using a 'Skinlife' merino blend.
These socks have been designed to match 4 of our kits - The Celeste, The VCADH, The Race Pink and the Retro Race.
The blue/pink, anthracite and white/celeste colours are all 19cm from heel to cuff and the white/black is 12cm from heel to cuff.
Super soft and stretchy using 60% skinlife, 37% poliamide and 3% elastane.
Super stretchy and made of the following:
70% coolmax; 28% polyamide; 2% lycra.
'Alpe D'Huez' written around the ankle, '21 Virages' in blue along the side of the foot.